Joan Larrabee on "Lt. Vincent Scally's WWII Memoirs of China-Burma-India"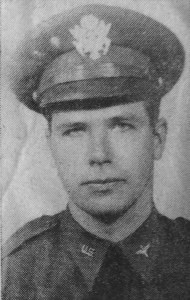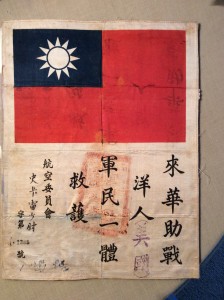 Vincent Scally Sr. was born in 1916 in Honolulu, Hawaii, into a military family. He saw his first airplane as a child at Fort Leavenworth, Kansas, and knew that someday he too would fly. He enlisted as a Second Lieutenant in the U.S. Army Air Forces in October, 1941. He served as a B-25 Navigator in the China-Burma-India Theater from June, 1942, until October, 1943. He flew "The Hump" several times. The B-25 "The Spirit of '76" carried a crew of six and flew two missions a day, providing there were sufficient bombs and fuel.
While he was in China, Vincent's wife Betty kept a scrapbook of news articles, telegrams, photographs, and other materials. In later life Vince wrote about his World War II experiences in a memoir entitled "Hurry Up and Wait." His experiences in China as a young man in his 20s were to have a profound impression on him and was to affect him and his family his entire life.
Vince's Number One Daughter, Joan Scally Larrabee, was born while he served in China. She grew up in Massachusetts, North Carolina, California, England, Georgia, Alabama, and Guam while her father continued his service in the US Air Force. She earned an A.B. Degree in history at Stanford University and a Masters in Urban Planning at San Jose State University. She began her career at the City of San Jose in 1974 at the San Jose Historical Museum (now History San Jose), and later worked for the City in the fields of community services and transportation. Joan first visited China in 1980 and again in 2000. Using her father's memoir and her mother's collection of historical materials, Joan presents a program on his WW II experiences.