David Ainsworth on "SS Jeremiah O'Brien—Then and Now"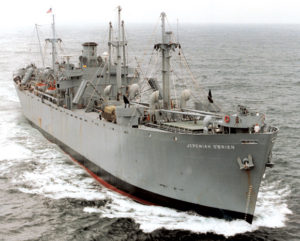 David's talk covered the geopolitical basis for the Merchant Navy Liberty Ship building during WWII, its peculiar origins, its astonishing achievements, and the distinguished deployment of the ship itself in the Normandy invasion and elsewhere. Finally, he will cover its return to Normandy for the 50th anniversary of Operation Overlord in 1994 and the way in which the old ship—still operating—contributes to the community today.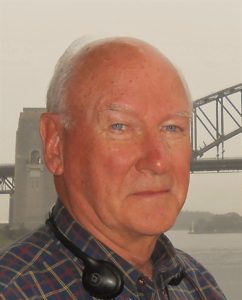 David Ainsworth graduated from the University of Kansas and subsequently served as an infantry and embarkation officer in the U. S. Marine Corps. He attended Golden Gate Law school in San Francisco and practiced maritime law for thirty five years, first for Matson Lines and then American President Lines, where he served as Vice President and General Counsel. He has also been of counsel to a Washington DC law firm and presently consults for a San Francisco based shipping company. He has authored two novels, In Extremis and The Chasm, both political suspense stories (visit www.davidainsworthbooks.com for details) and is a member of the volunteer crew of the SS Jeremiah O'Brien (docent and  Chairman of the Speaker's Bureau.) He resides in the Napa Valley and enjoys making wine each fall for his house label, Admiralty Cellars.