Meg Groeling on "My Spirit Passing By: Sullivan Ballou's Story"
Meg told the story of Ballou's personal aftermath of the First Battle of Bull Run.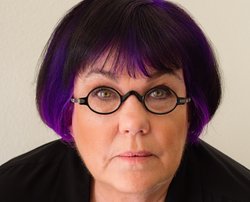 Meg Groeling currently teaches math at Brownell Middle School, named for E. E. Brownell, a California educator who was named for Colonel Elmer Ellsworth and is related to Corporal Francis Brownell, the man who shot the man who killed Ellsworth. She has also taught at other public schools in California and Maryland. She contributes to World At War and Strategy and Tactics, history and war-gaming magazines. Her undergraduate degree in Liberal Studies with a minor in American History was from California State University, Long Beach, and she will receive her Masters degree in History, with a Civil War emphasis, in January 2016.
Savas Beatie published her first book, The Aftermath of Battle: The Burial of the Civil War Dead, in the fall of 2015. This is a volume in the Emerging Civil War Series, although it differs from the others in that it takes on a much broader range of subjects. The book has received excellent reviews.
She has also written First Fallen: the Life and Times of Colonel Elmer Ellsworth, the only biography written about Ellsworth since Ruth Painter Randall's, published in 1960. In it, she challenges some of the assumptions made about Ellsworth and uses his life as a lens through which to view the attitudes and events of the urban North prior to the Civil War. Southern Illinois Press has picked it for publication sometime within the next two years.
She is a regular contributor to the blog Emerging Civil War, exploring subjects beyond the battlefield such as personalities, politics, and practices that affected the men who did the fighting.